Posts for tag: fluoride
By Reed Family Dental
November 19, 2020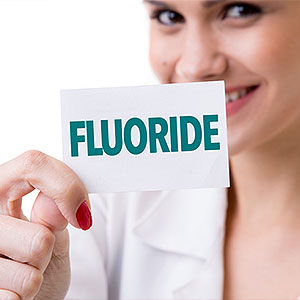 For over half a century now, community water systems have been adding fluoride to drinking water to help reduce the risk of tooth decay. Numerous long-term studies have demonstrated the soundness of this practice, prompting the U.S. Centers for Disease Control to call water fluoridation one of the ten most effective public health measures of the 20th Century.
In the 1960s, after years of study into the teeth-strengthening effects of fluoride, the U.S. Public Health Service recommended that drinking water utilities add fluoride at a rate of between 0.7 and 1.20 milligrams per liter (mg/L) or parts per million (ppm) of water. This recommendation held fast until 2015 when the service changed the recommendation to no more than 0.7 mg/L.
Why the change to guidelines that had been in place for over fifty years? The revision was in response to an increasing occurrence of dental fluorosis. This condition happens when the teeth absorb more fluoride than necessary, leading to discoloration of the surface enamel, creating effects like small white spots or brownish "mottling."
Dental fluorosis is the only known health condition caused by fluoride. As such, it doesn't damage the tooth itself, and is mainly a cosmetic problem. But it can still be avoided if fluoride intake is kept at moderate levels.
The original recommendation was sound science when first introduced. Since then, though, the prevalence of fluoride in everyday life has grown, with the chemical commonly found in dental care products like toothpastes or mouthrinses, as well as many processed foods and beverages and even infant formula. Our society's overall intake of fluoride has been growing as a result.
The new recommendation came after several years of research to verify water fluoridation levels of 0.7 mg/L would still be effective in the fight against tooth decay while lowering the risk of dental fluorosis. With this adjustment, this important and safe measure for keeping your family's teeth protected against disease is safer than ever.
If you would like more information on how fluoride can help your family fight tooth decay, please contact us or schedule an appointment for a consultation.
By Reed Family Dental
November 09, 2020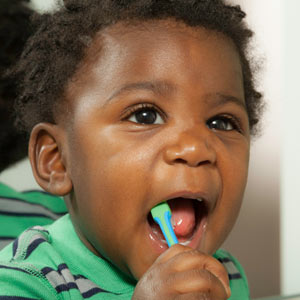 Fluoride is an important part of your child's dental development. But if children take in too much of this important mineral, they could experience enamel fluorosis, a condition in which teeth become discolored with dark streaking or mottling.
That's why it's important to keep fluoride levels within safe bounds, especially for children under the age of 9. To do that, here's a look at the most common sources for fluoride your child may take in and how you can moderate them.
Toothpaste. Fluoridated toothpaste is an effective way for your child to receive the benefits of fluoride. But to make sure they're not getting too much, apply only a smear of toothpaste to the brush for infants. When they get a little older you can increase that to a pea-sized amount on the end of the brush. You should also train your child not to swallow toothpaste.
Drinking water. Most water systems add tiny amounts of fluoride to drinking water. To find out how much your water provider adds visit "My Water's Fluoride" online. If it's more than the government's recommendation of 0.70 parts of fluoride per million parts of water, you may want ask your dentist if you should limit your child's consumption of fluoridated drinking water.
Infant formula. Many parents choose bottle-feeding their baby with infant formula rather than breastfeed. If you use the powdered form and mix it with tap water that's fluoridated, your baby could be ingesting more of the mineral. If breastfeeding isn't an option, try using the premixed formula, which normally contains lower levels of fluoride. If you use powdered formula, mix it with bottled water labeled "de-ionized," "purified," "demineralized" or "distilled."
It might seem like the better strategy for preventing fluorosis is to avoid fluoride altogether. But that can increase the risk of tooth decay, a far more destructive outcome for your child's teeth than the appearance problems caused by fluorosis. The better way is to consult with your dentist on keeping your child's intake within recognized limits to safely receive fluoride's benefits of stronger, healthier teeth.
If you would like more information on fluoride and your baby's dental health, please contact us or schedule an appointment for a consultation. You can also learn more about this topic by reading the Dear Doctor magazine article "Tooth Development and Infant Formula."