Posts for tag: dental visit
By Reed Family Dental
October 22, 2017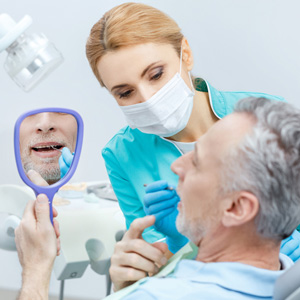 Today's healthcare patients are asking questions. They want to know the "why" behind the "what" that their care providers are recommending for their health.
There's a similar trend in dentistry — and it's one we dentists encourage. We want you to know the "why" behind your treatment options — because you're as much a participant in your own dental health as we are. The more informed you are, the better equipped you'll be to make decisions to maintain or improve your health and the appearance of your smile.
As your dental care partner, it's also essential we help you develop a long-term care plan based on your needs. There are aspects of dental care that are routine: daily brushing and flossing, an oral-friendly diet, and regular dental cleanings and checkups to assess your oral health. But we also need to think strategically, especially if you have risk factors that could impact your future dental health.
To do this we follow a four-step dental care cycle. In Step 1 we identify all the potential risk factors you personally face. These include your potential for dental disease, which could lead to bone and tooth loss, and the state of your bite and jaw structure that could complicate future health. We'll also take into account any factors that could now or eventually affect your smile appearance.
Once we've identified these various factors, we'll then assess their possible impact on your health in Step 2, not just what may be happening now but what potentially could happen in the future. From there we move to Step 3: treating any current issues and initiating preventive measures to protect your future health.
In Step 4 we'll monitor and maintain the level of health we've been able to reach with the preceding steps. We'll continue in this stage until we detect an emerging issue, in which we'll then repeat our cycle of care.
Maintaining this continuum will help reduce the chances of an unpleasant surprise in your dental health. We'll be in a better position to see issues coming and help reduce their impact now so you can continue to have a healthy mouth and an attractive smile.
If you would like more information on planning your dental treatment, please contact us or schedule an appointment for a consultation. You can also learn more about this topic by reading the Dear Doctor magazine article "Successful Dental Treatment: Getting the Best Possible Results."
By Reed Family Dental
September 22, 2017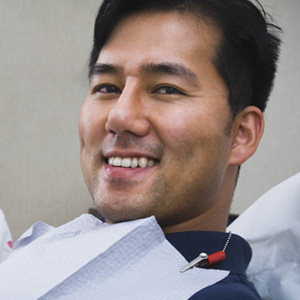 The next time you visit your dentist you might see an item quite different from the other dental instruments and equipment in the office: a blood pressure cuff. Checking blood pressure is becoming a more common occurrence in dental offices across the country.
Abnormal blood pressure and some of the medications used to treat it are often a factor in some dental procedures, particularly if anesthesia is involved. But your dentist may also check your blood pressure for another reason: dental visits represent another avenue to screen for this condition that increases the risk of serious health problems.
Undiagnosed high blood pressure is a prevalent but often "silent" problem because the early stages of the condition may not display any symptoms. Many people first become aware they have an issue only after a blood pressure check at their family doctor, pharmacy or a health fair, for example. Otherwise, they could go months, even years without this vital knowledge about their health.
But while people may only visit their doctor once a year (or less) many see their dentist much more often, even twice a year, for routine cleanings and checkups. Including blood pressure screenings as a routine part of dental treatment could alert patients to a potential issue much earlier than their next doctor's visit.
In fact, one study published in the Journal of the American Dental Association looked at a group of dental patients with no reported heart disease risk and who had not seen a doctor in the twelve months before their dental visit. During their visit their blood pressure was checked. Of those then referred to a physician for an abnormal reading, 17% learned for the first time they had an increased risk of cardiovascular disease.
It's estimated about 80 million Americans have some form of cardiovascular disease and many don't even know it. Diagnosing and controlling high blood pressure is a key factor in treating these life-threatening conditions. And many dentists are joining the fight by making this simple screening method a part of their dental care services.
If you would like more information on blood pressure screening, please contact us or schedule an appointment for a consultation. You can also learn more about this topic by reading the Dear Doctor magazine article "Monitoring Blood Pressure: What you don't know can hurt you."