Posts for: December, 2020
By Reed Family Dental
December 21, 2020

Despite momentous strides in recent years in the fight against cancer, treatments can still disrupt normal life. Both radiation and chemotherapy have side effects that can cause problems in other areas of health—particularly the teeth and gums.
If you or a loved one are undergoing cancer treatment, it's important to get ahead of any potential side effects it may have on dental health. Here are 4 things that can help protect teeth and gums while undergoing cancer treatment.
Get a preliminary dental exam. Before beginning treatment, patients should have their dentist examine their teeth and gums to establish a baseline for current dental health and to treat any problems that may already exist. However, patients should only undergo dental procedures in which the recovery time can be completed before starting radiation or chemotherapy.
Be meticulous about oral hygiene. Undergoing cancer treatment can increase the risks for developing tooth decay or gum disease. That's why it's important that patients thoroughly brush and floss everyday to reduce bacterial plaque buildup that causes disease. Patients should also reduce sugar in their diets, a prime food source for bacteria, and eat "teeth-friendly" foods filled with minerals like calcium and phosphorous to keep teeth strong.
Keep up regular dental visits. The physical toll that results from cancer treatment often makes it difficult to carry on routine activities. Even so, patients should try to keep up regular dental visits during their treatment. Besides the extra disease prevention offered by dental cleanings, the dentist can also monitor for any changes in oral health and provide treatment if appropriate.
Minimize dry mouth. Undergoing cancer treatment can interfere with saliva production and flow. This can lead to chronic dry mouth and, without the full protection of saliva against dental disease, could increase the risk of tooth decay or gum disease. Patients can minimize dry mouth by drinking more water, using saliva boosters and discussing medication alternatives with their doctor.
It may not be possible to fully avoid harm to your oral health during cancer treatment, and some form of dental restoration may be necessary later. But following these guidelines could minimize the damage and make it easier to regain your dental health afterward.
If you would like more information on dental care during cancer treatment, please contact us or schedule an appointment for a consultation. You can also learn more about this topic by reading the Dear Doctor magazine article "Oral Health During Cancer Treatment."
By Reed Family Dental
December 09, 2020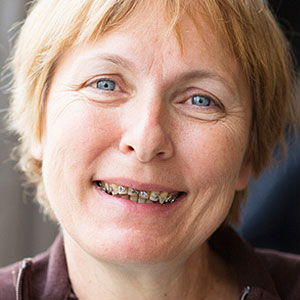 Cowboys wear Stetsons; ballerinas wear tutus; and teenagers wear…braces.
At least that's the popular conception. In actuality, one in five orthodontic patients is an adult, a number that continues to grow. Even adults over fifty are straightening their teeth and improving their smiles.
But it's still a big step and many adults are wary to take it because they think it's too late. Not necessarily: If you're an older adult toying with the idea of straightening your teeth, toy no more. Here's the lowdown on late in life orthodontics.
It's not just about the smile. While wanting a more attractive smile may have started you thinking about orthodontics, it's not the primary reason for considering it. Straightening your teeth can improve your health. Because misaligned teeth are more difficult to keep clean of disease-causing plaque, realigning them properly can improve your hygiene and lower your risk of dental disease. You'll also gain new chewing efficiency and comfort, which can improve your overall health and nutrition.
Health, not age, is the determining factor. Even if you're well advanced in years you can have your teeth straightened—as long as you're healthy. If your teeth, gums and supporting bone aren't in the best of shape, the stresses associated with tooth movement might be further damaging. Some systemic conditions may also interfere, so a full assessment of your overall health will be needed before treatment.
Only you and your dentist need to know. A lot of adults are embarrassed by the prospect of wearing braces. But you might be a candidate for an alternative to braces called clear aligners. These clear plastic trays are worn in a series to gradually move the teeth to their desired positions. You can remove the trays for eating or hygiene, as well as for rare special occasions. But best of all, they're nearly invisible to others.
If you're serious about straightening your teeth, take the next step by undergoing a complete dental exam. If the results of the exam show you're a good candidate for orthodontics, we can discuss your options for transforming your crooked teeth into a more attractive smile, regardless of your age.
If you would like more information on adult orthodontics, please contact us or schedule an appointment for a consultation. You can also learn more about this topic by reading the Dear Doctor magazine article "Orthodontics for the Older Adult."