Posts for: November, 2019
By Reed Family Dental
November 15, 2019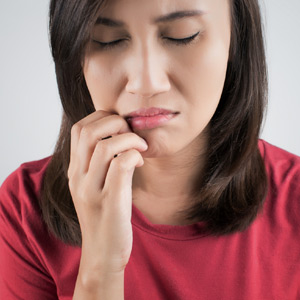 Somewhere between bites during a recent meal, the inside of your cheek found itself in the way of your teeth. You winced with pain at the resulting bite, and while it was sore for a day or two it seemed to heal over. Now, though, you're noticing this same area of your cheek gets in the way of your teeth a lot more often, with more bites and sores.
What's likely happened is that you have developed a traumatic fibroma. When the soft tissues of the inner cheek, lips or tongue heal after being injured, a small bit of fibrous tissue composed of the protein collagen forms like a callous over the bite wound to protect it after it heals. If, however, the process is interrupted by another bite, the fibrous tissue that subsequently forms may be thicker and thus more raised on the surface of the skin. This higher profile makes it more likely the site will be involved in repeated episodes of biting.
If the fibroma continues to be a problem, it can be solved with a simple surgical procedure. A surgically-trained dentist or oral surgeon will remove portions of the fibroma (usually with local anesthesia) to flatten the skin profile, and then close the resulting wound with a couple of stitches unless a laser was used. Any discomfort after the procedure can usually be managed with a mild anti-inflammatory drug like aspirin or ibuprofen, and the site should heal in just a few days to a week.
Although the vast majority of fibromas aren't dangerous, it's routine practice to have the excised tissue biopsied for abnormalities. More than likely the fibroma tissue will be normal; but by having the fibroma removed and examined, you'll gain peace of mind about your oral health. In the process, you'll also eliminate a bothersome and painful problem.
If you would like more information on mouth sores, please contact us or schedule an appointment for a consultation. You can also learn more about this topic by reading the Dear Doctor magazine article "Common Lumps and Bumps in the Mouth."
By Reed Family Dental
November 05, 2019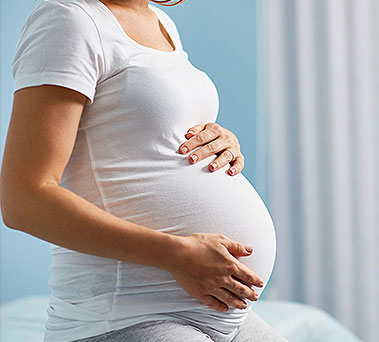 When a woman learns she's pregnant, her first thought is often to do everything possible to protect the new life inside her. That may mean making lifestyle changes like avoiding alcohol or quitting smoking.
Some women may also become concerned that their regular dental visits could pose a risk to their baby. But both the American Congress of Obstetricians and Gynecologists and the American Dental Association say it's safe for pregnant women to undergo dental exams and cleanings—in fact, they're particularly important during pregnancy.
That's because pregnant women are more susceptible to dental infections, particularly periodontal (gum) disease, because of hormonal changes during pregnancy. The most common, occurring in about 40% of expectant mothers, is a form of gum disease known as pregnancy gingivitis. Women usually encounter this infection that leaves the gums tender, swollen and easy to bleed between the second and eighth month of pregnancy.
Untreated, pregnancy gingivitis could potentially advance below the gum line and infect the roots. It could also have an unhealthy effect on the baby: some studies show women with severe gum disease are more prone to give birth to premature or underweight babies than women with healthy gums.
But it can be stopped effectively, especially if it's treated early. Regular dental checkups and cleanings (at least every six months or more frequently if your dentist recommends) can help an expectant mother stay ahead of a developing gum infection.
With that said, though, your dentist's approach to your care may change somewhat during pregnancy. While there's little concern over essential procedures like gum disease treatment or root canal therapy, elective restorations that are cosmetic in nature might best be postponed until after the baby's birth.
So, if you've just found out you're pregnant, let your dentist know so they can adjust your care depending on your condition and history. And don't be concerned about keeping up your regular dental visits—it's a great thing to do for both you and your baby.
If you would like more information on dental care during pregnancy, please contact us or schedule an appointment for a consultation. You can also learn more about this topic by reading the Dear Doctor magazine article "Dental Care During Pregnancy: Maintaining Good Oral Hygiene Is More Important Than Ever."